END YOUR PAIN...
WITHOUT DRUGS OR SURGERY
Chiropractor Stratford CT
Welcome to Stratford Chiropractic Spine & Injury Center located in Stratford. Chiropractic is one of the most amazing healthcare professions, but very few people understand what it's all about. We are here to help you gain a basic understanding of how our Stratford chiropractors can help you and your family.
Welcome to Stratford Chiropractic Spine & Injury Center
Chiropractic care is the practice of using spinal alignment to alleviate a wide variety of physical ailments, including muscle strain, neck pain, chronic back pain, and more. This is accomplished by adjusting the position of the spinal column to its proper shape, providing a non-invasive solution for pain relief.
YOUR COMPLETE INTEGRATIVE MEDICAL PLAN
We provide effective natural health solutions that are designed just for you. We use the most advanced and researched treatment techniques to gently and effectively restore true health and create a customized plan for you.
At Stratford Chiropractic Spine & Injury Center our chiropractic team is ready to meet with you to discuss your needs. We will help to design a program that is right for you. We look forward to meeting you.
Common Symptoms Chiropractic May Help...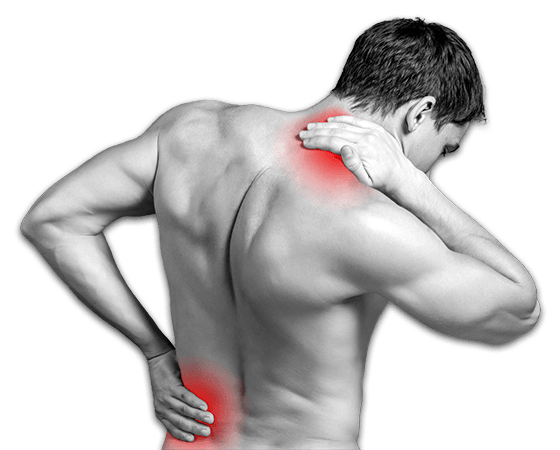 HELPING YOU HEAL

With our scientific techniques, we'll create a delicate plan to ensure you get the help you need. Adjustments relieve pressure on nearby muscles and nerves for long-lasting pain relief without the need for medication. By correcting the underlying issue that's causing your pain, you can heal more thoroughly and efficiently with the help of a chiropractor.

A UNIQUE APPROACH TO HEALING

For over two and a half decades, Dr. Pesale has been serving the Stratford and Greater Bridgeport area with the finest chiropractic care. We are primary spine care doctors who diagnose and treat traumatic spine injuries while offering an effective and scientific approach to natural healing. Using a variety of techniques and services, he will work with you to create a customized treatment plan unique to you and your individual needs.

Dr. Pesale and his staff will go the extra mile to help you overcome your pain and symptoms. Our team stays up-to-date on the latest research and developments in health care to give you the best options for reaching better health. We work with other medical specialties such as your primary care medical doctor, orthopedists, your previous chiropractor, and neurologists to make sure you get the appropriate care necessary. Our team understands what it's like to live in pain, and we're here to help get you out of it.

Nutrition: Complete your healthy lifestyle with a fulfilling diet.
Physiotherapy: Heal faster and stay well longer through specialized exercises.
Chiropractic care: Heal from aches, pains, and auto accident injuries.
Manual therapy: Decrease scar tissue and increase motion and flexibility.

BACK PAIN, NECK PAIN AND HEADACHES - WE CAN HELP!

Stratford New Patients - Dr. Pesale will examine you to find the source of your pain (joint, disc, nerves). He'll then create a personalized treatment plan to remove interference from that area. By removing the interference, it will decrease your pain as you heal and get well. Through chiropractic care and our additional services, we'll work with you to help you regain your health and wellness.

If you're looking for a top Stratford chiropractor we are here to help. It's also a bonus that most insurance are accepted. Today many people are searching for a "chiropractor near me". We hope to be your first choice. Also, don't forget to click on our New Patient Special. It's a great way to test-drive our services.